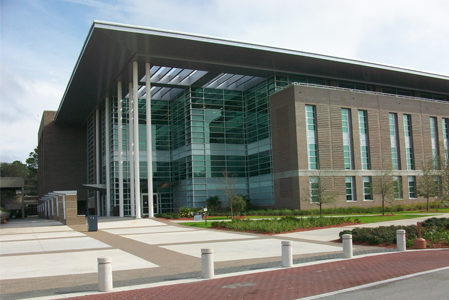 CSI has provided civil engineering design services for a wide range of clients throughout the Southeast. These services include Roadway, Bridge Design, Structural Engineering, Water Resources, Value Engineering, Civil Site Design, Program Management, and CEI. These projects have included site development, storm water conveyance and treatment, potable water and sanitary sewer/pump stations, dams, levees, sidewalk improvement, and ADA upgrades. CSI provides civil engineering services for:
  
Residential
Commercial / Retail
Institutional
Public Works
In the transportation industry, CSI has provided various types of roadway design including widening, major reconstruction and safety improvements for state, federal, and local agencies such as the Florida Department of Transportation, the Jacksonville Transportation Authority, the City of Jacksonville, Georgia Department of Transportation, City of Augusta and surrounding Counties. Our professionals are proficient in the use of MicroStation, AutoCAD, Geopak, and In-Roads in the production of plant drawings:
  
Reconstruction & Widening Projects
Collector Roads & Rural Highways
Intersection Improvements
RRR Projects
Safety Projects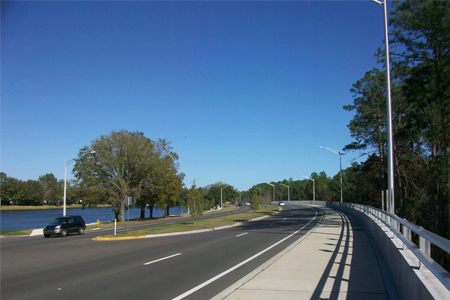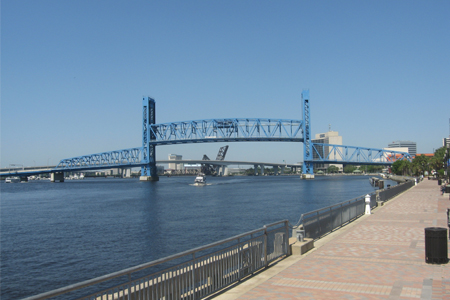 CSI has extensive experience in developing structural design plans and specifications, having provided design for industrial, commercial, federal, state, county, and city government agencies. We have performed structural design on various complex bridges including concrete and continuous plate girder bridges, buildings, foundations, dams, drainage structures, water-wastewater infrastructure and multi-story buildings and value engineering services, to name a few.
CSI has earned a solid reputation for providing quality structural design, inspection, analysis, and construction monitoring services. Our staff of structural engineers are pre-qualified with state departments of transportation and experienced in numerous types of bridge replacement and rehabilitation projects. Our bridge experience encompasses a wide range of designs including curved steel plate, box girders, curved post-tensioned concrete box girders, steel beams, and pre-stressed AASHTO beams. CSI has been the lead bridge consultant on several projects for clients such as the Florida Department of Transportation, Georgia Department of Transportation, City of Jacksonville, Jacksonville Transportation Authority, and Jacksonville Port Authority. CSI provides structural services for:
  
Major Bridges
Minor Bridges
Culverts
Miscellaneous Structures
Buildings
Water Resources Engineering
CSI has extensive knowledge on permitting processes and stormwater modeling of several water management districts throughout the state including SJRWMD, SFWMD, and Suwannee River Water Management District (SRWMD), as well as procedures of the Florida Department of Environmental Protection and USACE. Water Resources services include:
  
Hydraulics & Hydrology
Storm Water Management
Canal & Levee Design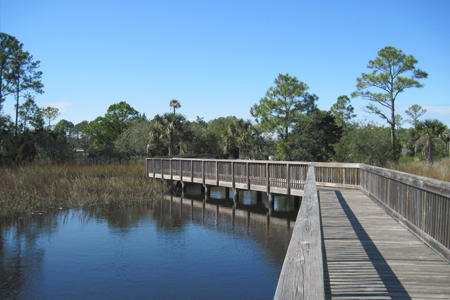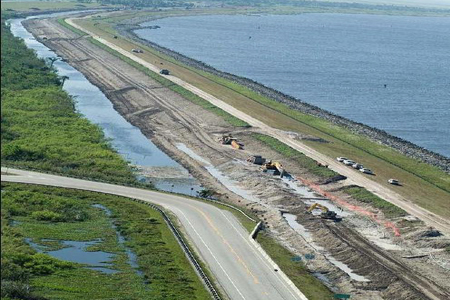 Program management involves the simultaneous management of multiple projects to meet a single objective with a typical budget of over one million dollars. CSI has extensive experience in program management projects for agencies such as the South Florida water Management District, US Army Corps of Engineers, and the Jacksonville Electric Authority. Our program management activities have included determination of project scope, estimation of construction cost, evaluation/construct-ability review of design documents, cash flow/procurement and scheduling oversight to meet quality to critical deadlines. 
Other elements involve oversight/coordination of project permitting requirements prior to and during construction, preparation of plans and specifications for competitive bid documents, evaluation/construct-ability review of design documents, oversight/coordination of field construction management team, implementation of cost and scheduling controls to monitor contractor performance, resolution of field conflicts with design documents, review of pay applications, conflict resolution and negotiations, certification of completion documents and final closeout documentation.
Our program managers can develop a program to meet your needs and would start by identifying program objectives, outlining parameters, and researching technical publications.
Our Program Management services include:
  
Preliminary Studies / Route Analysis
Cost Estimating & Cash Flow
CPM Scheduling
Constructability Reviews
Construction Management
Value Engineering